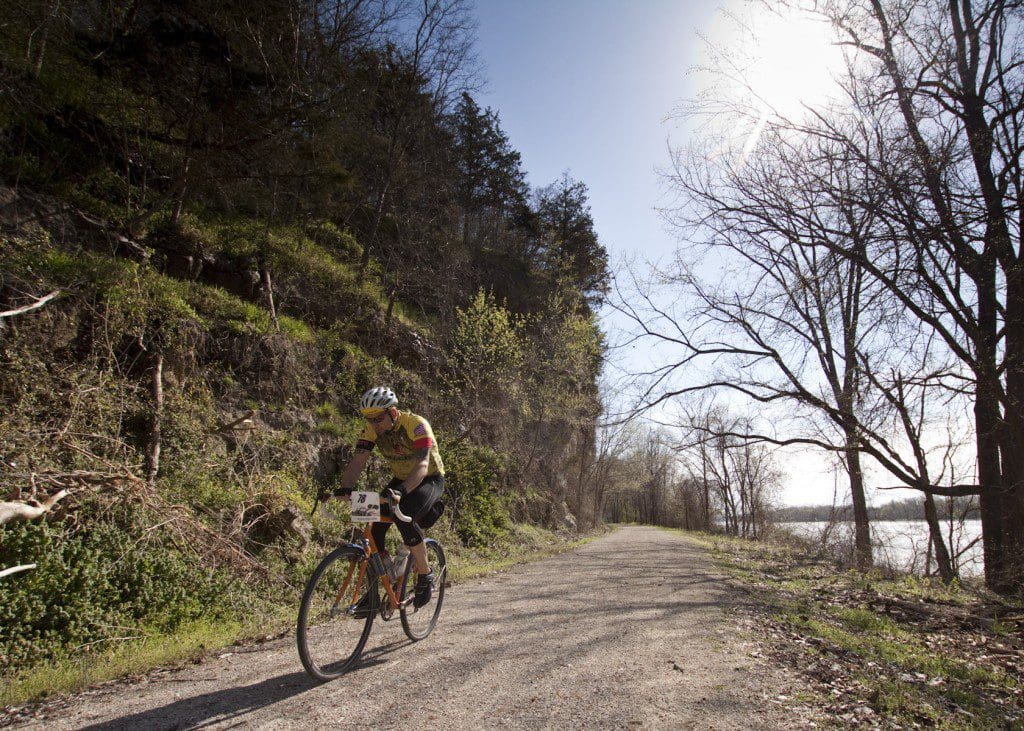 The Tour of Hermann was held this year but with a new twist; this popular stage race weekend from previous years is now a two day gravel challenge. Riders took to the gravel roads of Mid-Missouri for two days of hard riding. With weekend mileage options for a total of up to 190 miles, this two day event provided a real challenge for competitors. 85 riders took part in the inaugural Tour of Hermann Gravel Challenge.
There were five riders who finished all 5 loops of the course: Richard Anthony Jr, Pierre Echasserieau, Ted Weiss, Harison Pitchford, Timothy Place, and Greg Pollard. These riders each received a jar of gravel for their efforts. Participants commented on how beautiful the Hermann countryside was. Event photographer Dan Singer was impressed by some of the tougher aspects of the course, "I would have died after the first hill!…day two RT1 was tough!"
Promoter Jeff Yielding was very pleased with the event, "Overall it was very successful for the first year. Things went smooth, riders had a good time, and the weather was great." With the recent surge in gravel riding in the area, this event is sure to grow in subsequent years.
Race Results can be found in the event's Facebook page feed
Photo Credit: Dan Singer