Helmet Manufacturers Work to Make Their Cycling Helmets Leaner, Meaner, and Safer.
There were a lot of great companies at InterBike showcasing their latest cycling helmets. From the extremely aerodynamic to massively ventilated, companies are pushing the boundaries of helmet technology to make sure the helmets protect and perform for the rider.
Giro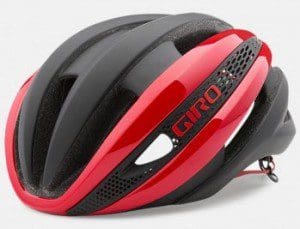 Giro has merged the design and technology of two of their most popular helmets, the featherweight Aeon and the aerodynamic Air Attack, to create the Synth, a hybrid helmet that takes the best of both and wraps it into one package. They have also introduced the MIPS system, which addresses the rotational forces experienced in an impact, into 5 of their mid-range helmets.[clear]
Kask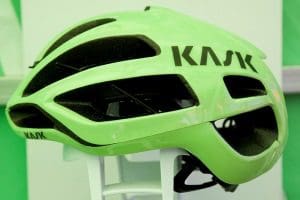 Kask's newest helmet, the Protone, was first seen on Team Sky riders at this year's Tour de France. Features such as washable inner padding, leather chin strap, and giant front and rear vents are built into this 250 gram helmet. U.S. riders will be able to get their hands on one of these in early 2015.[clear]
Smith Optics
Smith's helmets were highly popular at this year's Outdoor Demo. Many riders were itching to demo these helmets. With their sharp look and unique Koroyd inner core structure, this helmet turns some heads. Smith claims their Koroyd tube structure increases airflow throughout the helmet and absorbs 30% more energy on impact.
Louis Garneau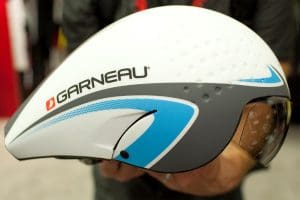 In 2014 Louis Garneau refined their road line with the Course Cycling Helmet, next year they are focusing on their aero line. While their road helmets will remain mostly unchanged, Louis Garneau is introducing a new time trial/tri helmet for 2015. They took what they learned from their Vorttice model and refined the technology to create the P-09. Improved aerodynamics, lens, ventilation, and fit should improve your bike and transition times. [clear]
We will be reviewing several of these helmets over the next few months so check back for updates.